Welcome my friends to the first volume of tales from the Pokedex.
One thing I forgot to mention in my introduction is that I will be including Pokedex entries from the anime. For this volume, we'll only be looking at the original 151 Pokemon.
Bulbasaur's anime entry tells us that researchers don't know whether to classify it as a plant or animal. If this is the case, then why are you giving it to beginning trainers?!
Again we delve into the anime with Charmander saying that if the flame on Charmander's tail saying that if it ever goes out, Charmander will die. That's pretty grim. You know, for kids!
Did you know that Wartortle is practically immortal? Apparently its tail is a symbol of 10,000 years. If a Wartortle's shell has Algae on it, then that's a sign that it's pretty old.
Blastoise according to Pokemon Yellow, once it takes shot of it's enemy it doesn't miss and has more power than a fire hose.
Caterpie has quite the large appetite apparently it releases an odor from it's antennae, gross!
Apparently Weedle has an acute sense of smell it can distinguish the foods it likes with its nose
Beedrill doesn't have any weird things about it in the Pokedex but I want to point out its height. Beedrill is 3′ 3″. Now to us that might seem like no big deal but imagine you're Verne Troyer. This thing is barely bigger than him so if he saw one up close, well… let's hope he's not afraid of bees.
Pidgeot's Height is a little ridiculous standing at 4′ 11″ while it could possibly carry a 10 year old, there's no way it could carry a full grown adult. 
First I'd like to point out the pokedex entry from the anime.
Ouch Ash! Would you like some sunscreen to go with that burn? Anyway Ultra Sun's Pokedex claims that its incisors grow throughout its life and if they get too big, it dies. It also can live in dirty places without caring.
Raticate's moon entry says that if you get too close to it, it will bite your hand off. Ouch!
Ekans is a snake that's apparently 6′ 7″ and it likes to eat Pidgey and Spearow eggs. Talk about crazy. Eating an egg before they had a chance to make it. Now the question remains, do they like them hard boiled or sunny side up?
Even are beloved mascot isn't safe. If they gather together in a group, they can create lightning storms and if it you yank its tail it will try to bite you. Ouch!
Raichu was the first figurine I ever got as a kid. Apparently according to the anime it can knock a Dragonite out with its electricity. Apparently if it stores enough electricity, it can glow in the dark. That would be handy at night.
You'd better watch out for Female Nidoran, just a small amount of its poison could kill you
Nidoqueen is only 4′ 3″ which is barely bigger than a 10 year old
Nidoking is short at only 4′ 7″. Its horn contains venom so be careful and apparently a swing of its tail can knock down a phone line.
Clefable has a butt that looks like a cinnamon bun with wings. Just putting that out there. Just saying!
Ninetales' entries talk about how touching one of its tails can result in a thousand year curse. Oh boy…
Ah Jigglypuff, the Diva of the Pokemon Universe? What can we say about her? Oh yes. Ultra Moon states that depending on the region the Jigglypuff is from, its song sounds differently. Some even sound like they're shouting.
Wigglytuff is normally 3′ 3″ but it can inflate itself to be 20 times that. Talk about ego complexes. Jeez!
You think you have sensitive skin? Well be thankful you're not Zubat. Zubat will apparently burn if they're even touched by sunlight.
Golbat is 5′ 3″ which is pretty big and can drain 10 ounces of blood in one go.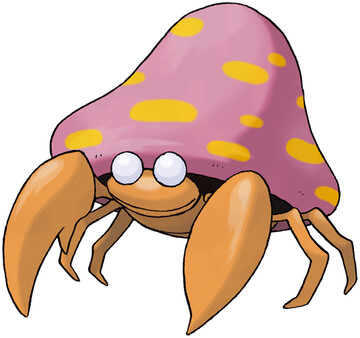 Apparently the mushroom is controlling parasect taking over its mind and body. I already don't like Mushrooms to begin with but damn!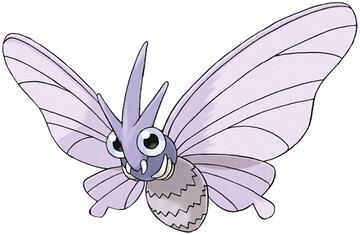 Venomoth's scales are toxic if they contact your skin. Let's see you put Windex on that!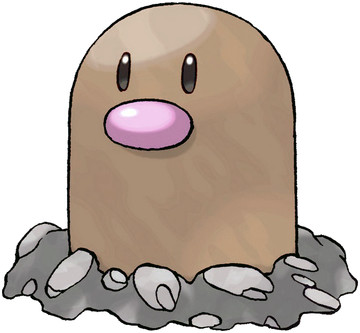 Diglett is another Pokemon with sensitive skin. Just a small amount of exposure to the sun will make its blood thin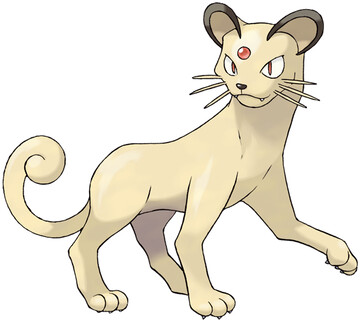 The Jewel in Persian's forehead is admired by many to the point of being hunted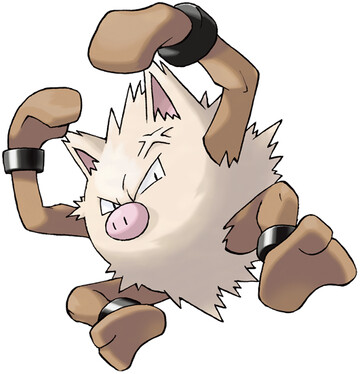 Primeape is Always angry even when inside its Poke Ball. Apparently it never stops being angry. Even if it won the lottery.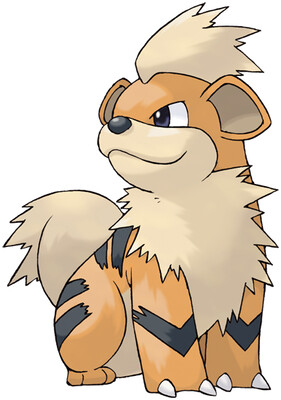 Ah Growlithe, it's very friendly to other humans but if it comes up against a rockruff then it's not so nice.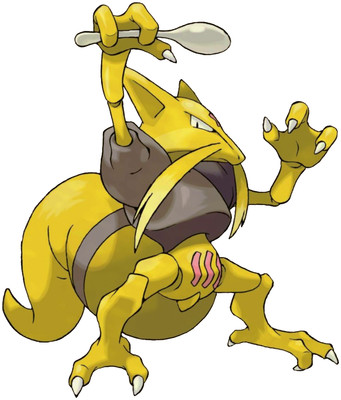 Kadabra is just plain nuts. Apparently according to Fire Red, One day a child just woke up and became a Kadabra. Uh oh. Somebody file a missing child report.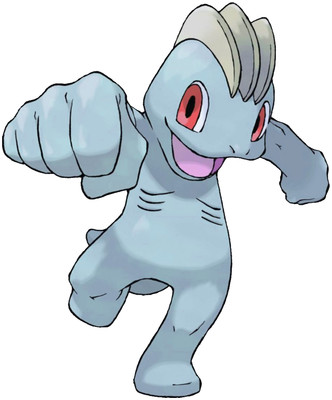 Machop is plain messed up. Because even though it's the size of a small child, it can toss 100 fully grown adults. Now that's just messed up.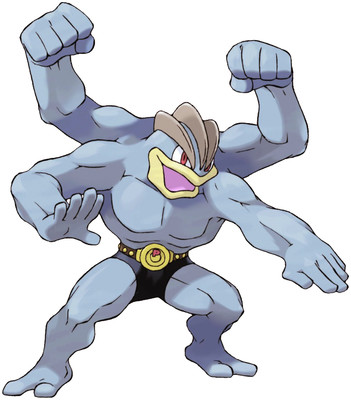 Machamp can do 1000 punches in 2 seconds and even send a train flying. That's absolutely crazy.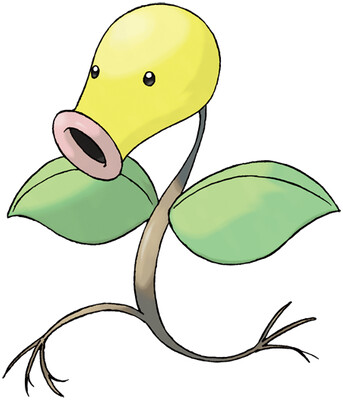 Bellsprout can apparently spit a corrosive acid from its mouth that can even melt Iron. Tony Stark, feel the wrath of the flowers.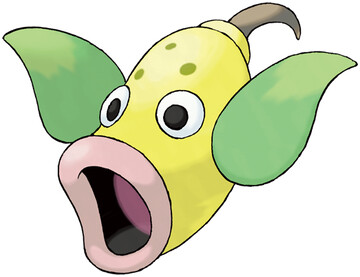 Weepinbell's design alone is rather questionable but add to the fact it immobilizes opponents with Poison Powder and finishes them off with Acid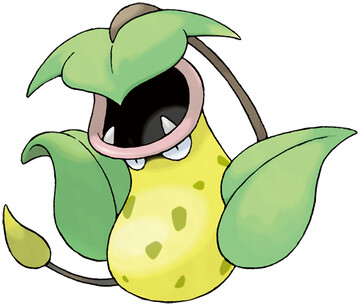 Victrebel is even worse. It lures its prey in with a honey smell into the jungle and then it swallows them bones and all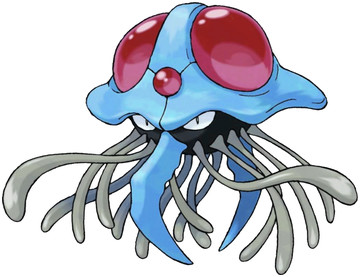 Tentacruel has 80 tentacles and it uses all of them to poison its opponent.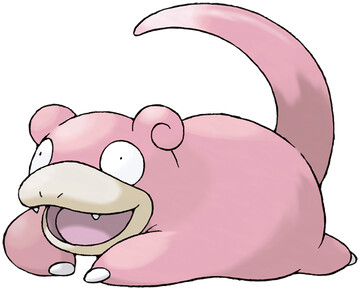 Slowpoke tails are a key ingredient in Pokemon cooking. Apparently they come off rather easily.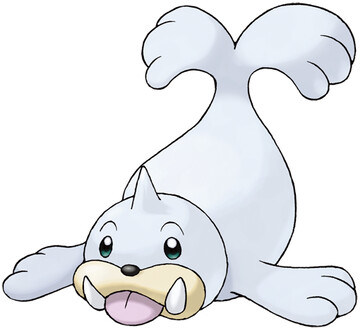 Even the pokedex doesn't have all the answers. Seel prefer cold arctic waters. So what the hell are they doing in Alola? No one knows. Not even the Pokedex. Maybe they're just here on vacation.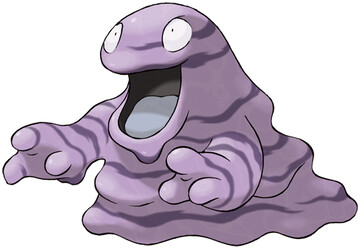 Grimer is born from Polluted Sludge and it loves to eat anything rotten.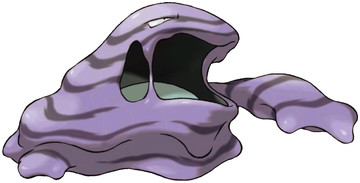 Oh Muk walking by a tree and a plant can cause it to wither and die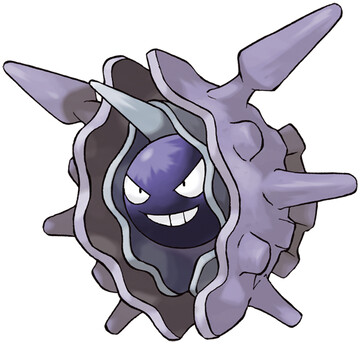 Cloyster has been known to eat slowpoke tails. It will even come up onto land to just eat them.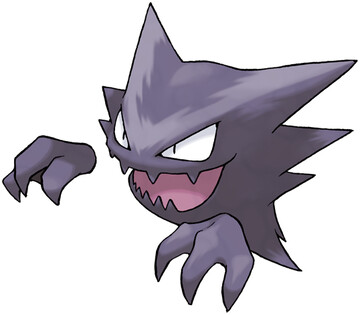 Haunter can cause endless shuddering just by touching you.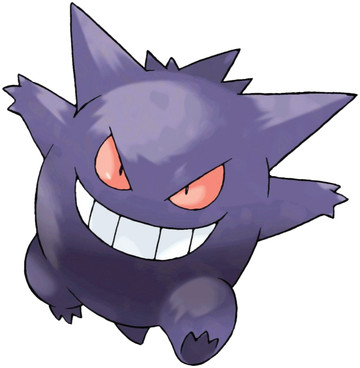 You know how messed up Gengar is? It can even pretend to be your shadow.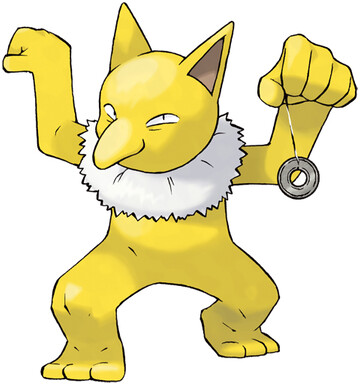 Hypno plain and simple is a pedophile. Fire Red talks about it taking away a hypnotized child. Although in Alola it doesn't bother people.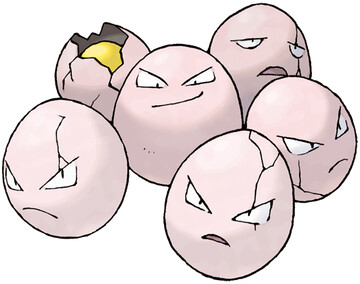 Even the Pokedex doesn't know whether Exeggcute is seeds or eggs. To be honest I don't care since I don't care for this Pokemon. While I don't hate it let's discuss its evolved form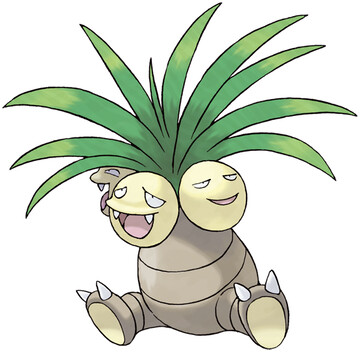 A normal Exeggutor is 6′ 7″ but its Alolan form is just plain ridiculous. How ridiculous?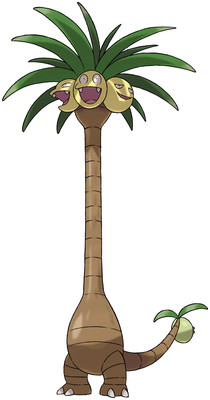 This answer your question. Standing at 35″ 9′ tall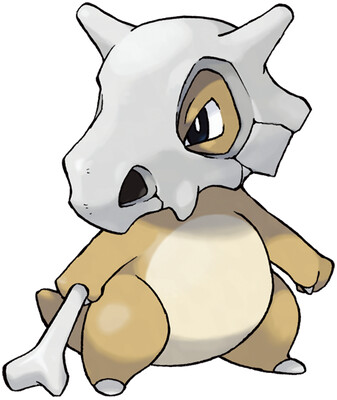 Not only is it heartbreaking that Cubone wears the skull of its deceased mother, Its prototype name was Orphan.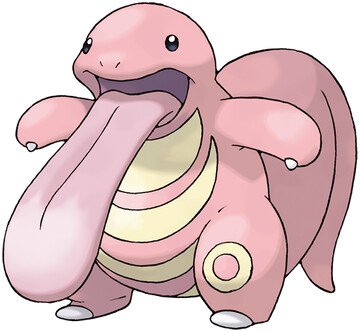 Lickitung was my favorite Pokemon as a kid. It uses its tongue to clean itself. Whether it's clean or not is well questionable.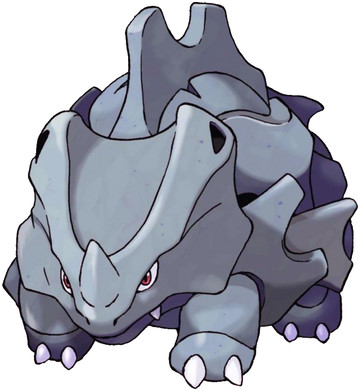 Rhyhorn's Pokedex entries talk about powerful tackles. There's a problem though, Rhyhorn doesn't learn tackle.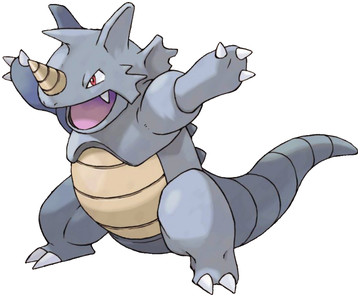 And now for some more anime BS…
How does this add up? Rhydon is part ground! Electric attacks don't do zip.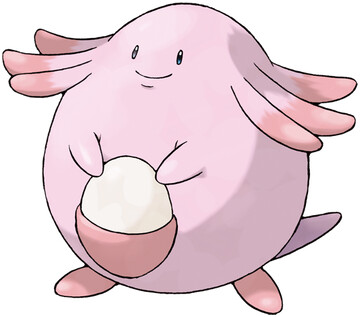 Apparently Chansey Eggs are delicious. Somebody get me one I need to make some hard boiled eggs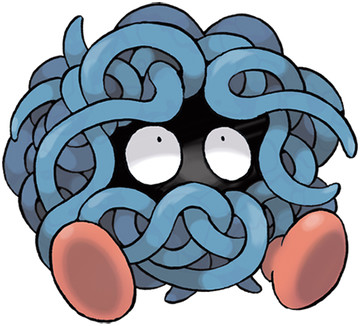 According to this, Tangela is known to be ticklish. I'm sorry but that's kinda disturbing. The reason I find it disturbing is you're tickling a bunch of vines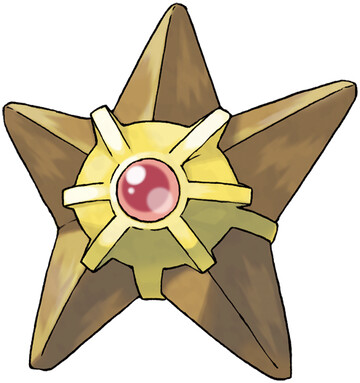 According to the anime, Staryu's Jewel comes in seven colors and is valued to others as a type of jewelry. Plus there was the BS of washing stun spore off in water. That makes no sense.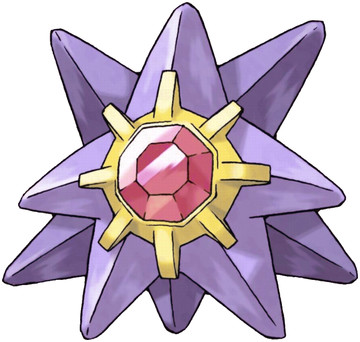 Starmie is actually one of my favorite Pokemon but the fact that these guys are considered space invaders is just a little bizarre.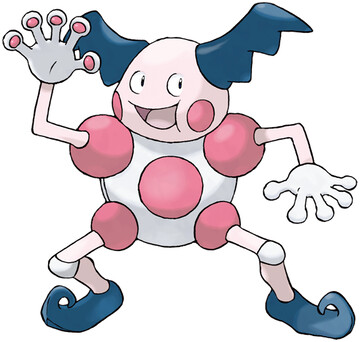 Mr. Mime is just plain creepy. Anything it pantomimes can become real. It also slaps people if it interrupts the mime work it does.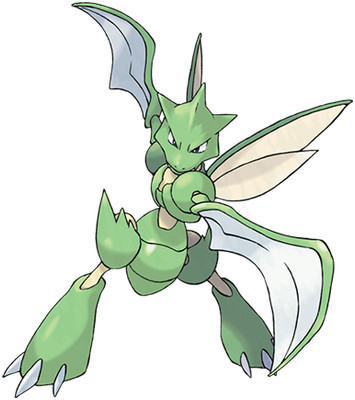 Scyther is about 5 feet tall which is a bit much don't you think? Considering it's a bug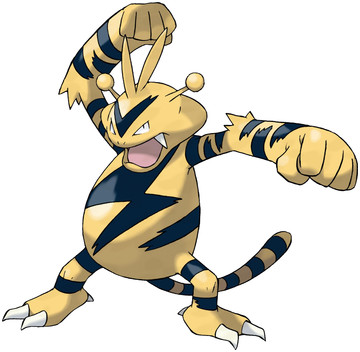 Electabuzz has been known to cause power outages by eating electricity at power plants. Ouch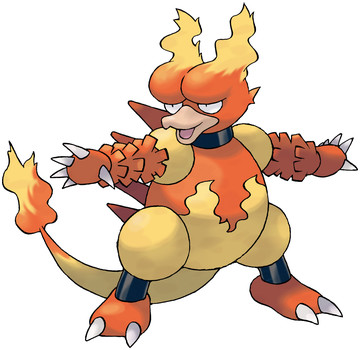 I'd hate to be near a magmar while it has allergies. If it sneezes, flames shoot out!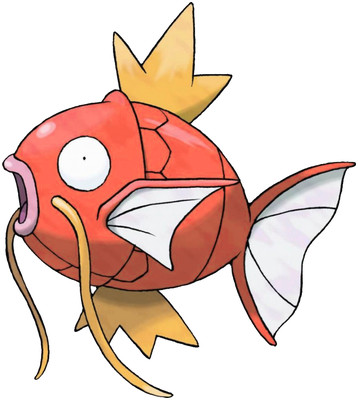 Magikarp doesn't have anything bizarre about it except that it can splash over a full mountain and become a Gyrados which I only bring up to inspire.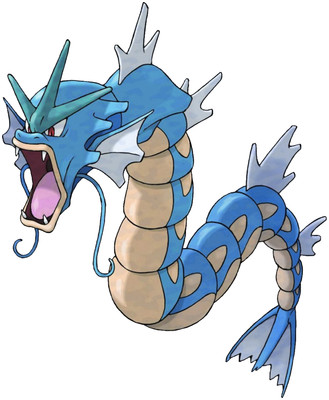 Gyrados is a whopping 21′ Tall and is known for its rampages.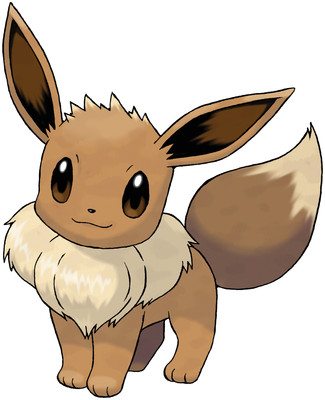 Eevee is my all time favorite Pokemon. Although it says its genetic makeup is unstable.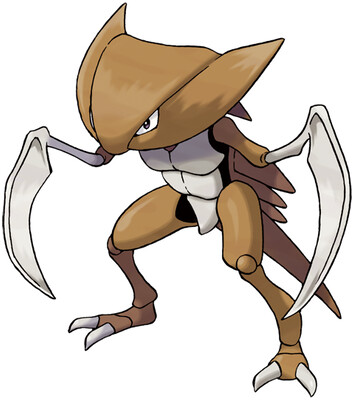 Apparently Kabutops likes to drink body fluids which honestly is kinda disgusting
and last but not least.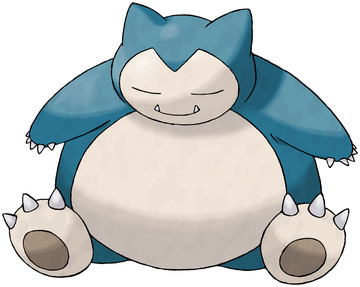 Snorlax weighs 1014 pounds. It sleeps for most of the day.
This concludes the Kanto section of Tales from the Pokedex. Join us next time as we dive into the fascinating world of Johto. See you guys next time…